Results are the ultimate feedback
In teams of all types, results come from actions, which are driven by the attitudes and predictable behaviors of the team: this is the company culture. 
"Is your company culture healthy? 
"Do people love to work there?
"Are you creating extraordinary results?
Being intentional in the design and implementation of your company culture means you create the company of your dreams, which generates the results of your dreams. 
We help companies create amazing cultures through the use of powerful, experiential trainings delivered online, in-person or in virtual reality. 
Lead Magnet
The #1 Powerful EQ Tool for Leveling Up Your Organization
The Cross Functional Feedback Handbook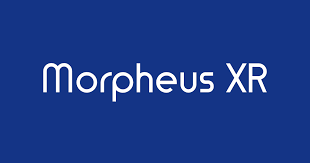 Step One:  Increased Performance
The culture of a company is like the mindset of a person, it is the guidance system that drives actions, and ultimately our results. We help you create and instill a culture of collaboration and high performance, playing to win. 
I lead the most talented team at Duracell with the best track record of delivering results and I knew there was so much more potential to unlock so the first thing I thought was, who can tap into that potential immediately for my team and unleash them. The first person I thought of was Chris Hawker I knew what he had unlocked for me and I knew he was the first trainer I wanted to get.
Jenny Cupps – Duracell, Vice President, North America Sales Capability
Step Two:  Improved Job Satisfaction
Happy employees work harder, stay longer, produce much more results, and are more fun to work with. We help you create a culture that attracts and retains the brightest talent, while enjoying the resulting environment yourself.
BlueSky has been invaluable in clarifying our company vision: "to nourish communities by serving up happiness through moments of joy". The simple tools they teach have changed the way we interact as an organization with over 1000 employees, turning us into a well-oiled team with 30% less employee turnover than our peers.
Leigh – ISON Family Restaurants/McDonald's , CEO
Soft skills have hard impacts, as people are the heart of every organization, and people have emotions. We help you develop an emotionally intelligent organization with highly effective and simple-to-use communication and leadership tools.
BlueSky Trainings has been instrumental in Kasasa reinventing our culture from the ground up, helping implement a system of regular discussion group meetings based on a playbook which they developed. Their expertise and ability to adapt to the ever-evolving dynamics has been invaluable in managing this complicated project occurring during a challenging time.